Five times world champion Ondrej Synek has accepted the challenge and is coming to Drammen to race the first race of the season in Drammen Rivercup Regatta. We are extremely excited and cannot wait to see him compete and making this the battle of giants! We had to check out his plans.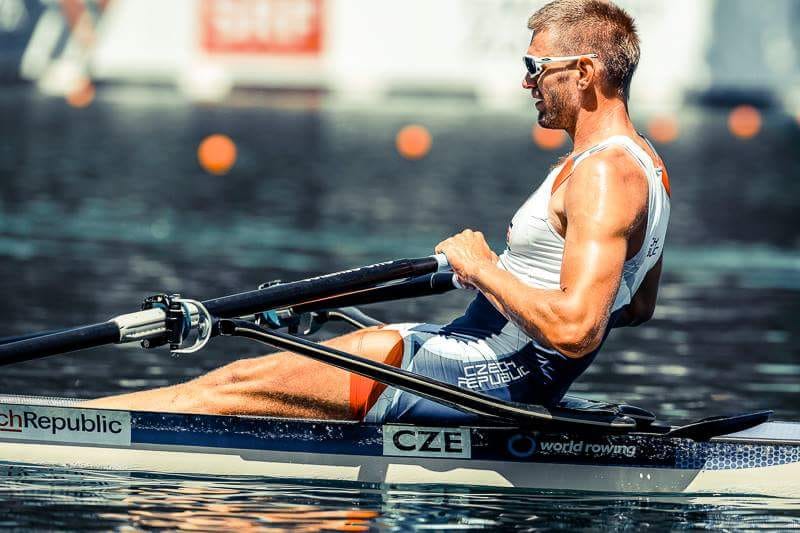 DR: Hi Ondrej, we are looking forward to seeing you in Drammen 27th of April! You have an incredible record of medals and results in international competitions, which moment is your most proud moment so far?
O: I think my whole career has been a fantastic moment. But best was perhaps when I first won the world title in 2010 in New Zealand –In the homebase of my biggest rival, Mahe (Drysdale). And of course all the battles with Olaf, Mahe and now others…
DR: And now you will challenge the Norwegians in their homebase  Who do you see as your biggest rivals in Drammen?
O: Yes!  And very looking forward to it. Olaf is my friend, we know each other well. And also Kjetil, last years World Champ. But Drammen is special because I need to qualify first in a 2K race and at the same time keep speed enough for the 500m's. And I think a lot of the Norwegians can surprise. Its an open game and a completely new experience for me.
DR: Early season sprint is absolutely an open game and I believe a lot of the Norwegians would like to race you! Have you done any sprint regattas earlier?
O: Well I will prepare! We have Czech trials two weeks before the regatta in Drammen. After this I will do a couple of sessions with focus on sprint. Think I will be ready, but I'm also curious on how my competitors will do.
DR: Great! Are you planning a longer stay in Norway?
O: I will not stay long, but I will spend a day at Tuftefarm. Olaf promised me some work. If I would like to stay for free, he said I had to work. But I am looking forward to see it and visit his family again.!
DR: Haha! Nobody sleeps over at the Tuftefarm without some real physical work in exchange! We are happy to have you coming, and look forward to yet another season with a battle between Norway and Czech republic! Welcome to Drammen!
O: Great! Many thanks  This will be a lot of fun!